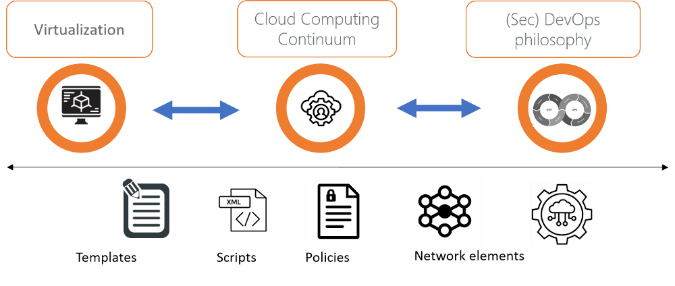 WELCOME TO THE THIRD EDITION OF PIACERE NEWSLETTER!!!
This newsletter is a publication of the PIACERE Project. Its goal is to provide information about the project activities and to showcase the project achievements.
The PIACERE project aims to increase the productivity of DevOps teams in the development and operation of IaC through the provisioning of an integrated DevSecOps framework. DevOps teams can program IaC as if they were programming any software application. PIACERE enables the automation of several deployment, configuration and management tasks that otherwise would have to be performed manually by an operator.
Three use cases are being implemented:  The Slovenian Ministry of Public Administration by SI-MPA, Critical Maritime Infrastructures by PRODEVELOP, and Public Safety on IoT in 5G by ERICSSON. Works are currently ongoing in all case studies.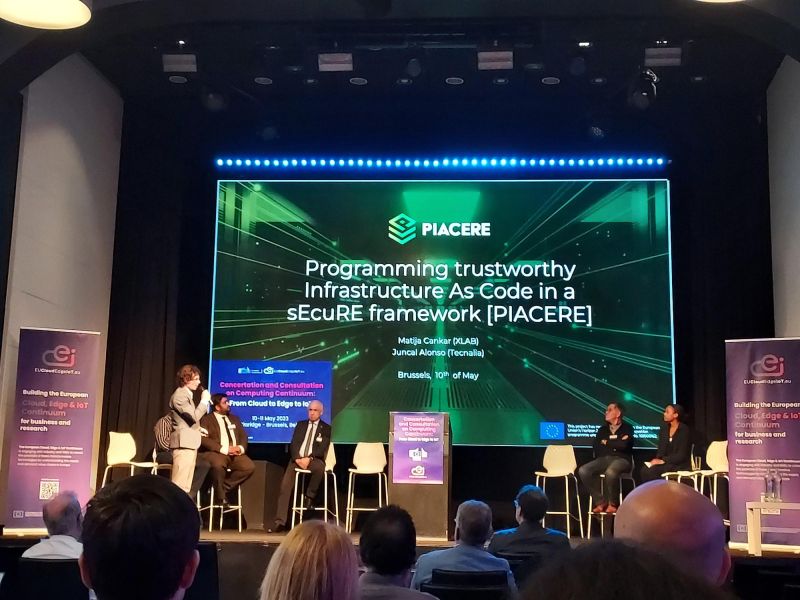 With the new releases PIACERE is moving further in the integration with new tools and technologies. A possible integration that PIACERE is exploring is for the ICG (Infrastructure Code Generator) to generate code that is compatible with Gaia-X. For this integration a Self-Description file was added to the ICG output.
Gaia-X is a European initiative whose goal is to promote data portability and interoperability. Its aim is to link different data and services via open standards, in order to make them available to a broad audience. Data and services shared in Gaia-X by the users are described using metadata records with a standard format called Self-Description.
ICG generates IaC code that creates services such as virtual machines or entire deployed applications which can be shared in Gaia-X repositories. For this the new version of ICG now adds a Self-Description to all its generated code.
This functionality was presented at the Tech-X conference in Bilbao on the 4th of May 2023. The example presented at this event was a simple one: just the creation of a single virtual machine in the European cloud provider IONOS. The code generated for this example was Terraform and a choice was made on using a provider that was supported by Gaia-X which is IONOS cloud. The presentation is published in the slideshare PIACERE channel.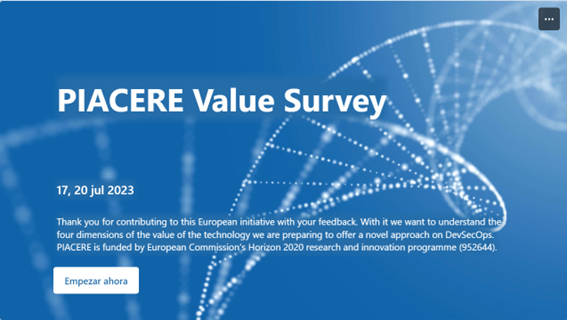 The PIACERE project H2020 team values your opinion on Security in DevOps and what can be valuable in the future of automation. We invite you to parciticipate on this discussion by contributing to this European initiative with your feedback at https://lnkd.in/d7KqYAgv With it we want to better understand the value of the six dimensions of the value of the technology we are preparing to offer a novel approach on DevSecOps.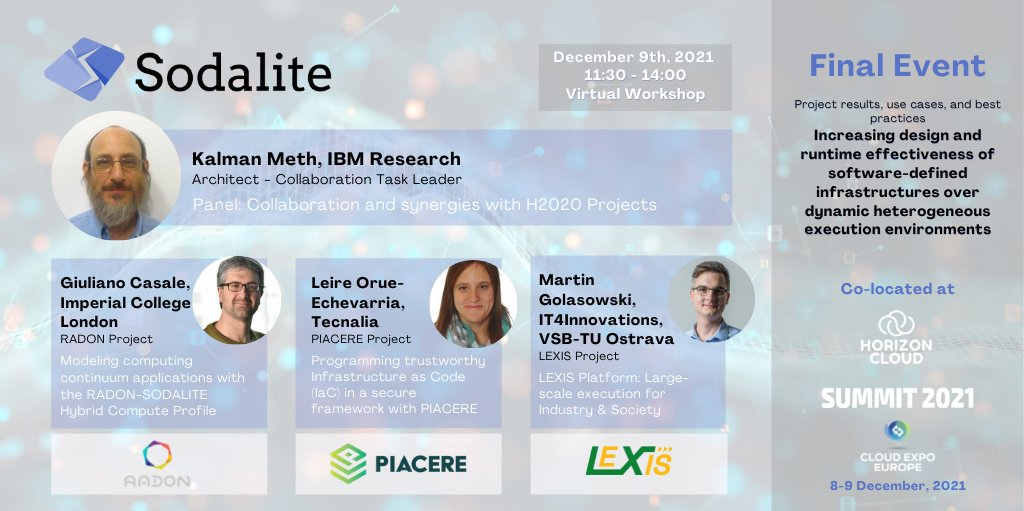 PIACERE participated in the Horizon cloud Summit
On December 2021, Leire Orue-Echevarria from Tecnalia, presented vision, sustainability roadmap, and potential collaboration by leveraging SODALITE results.