Maritime infrastructures are complex applications that need to be deployed on heterogeneous environments with high availability and require important security levels for both software and hardware systems. For this reason, Prodevelop started to embrace the DevOps methodology, to involve technology operators early in the software development lifecycle.
The integration of PIACERE project capabilities into the Posidonia Port Community System will increase its competitive advantage by transforming DevOps philosophy into a DevSecOps methodology in the company, and to enable the automation of several deployments, configurations, and management tasks, in conformance with security requirements that otherwise would have to be performed manually by an operator.
First phase of PIACERE tools validation has been developed from month 18 to 22 of the project. The objective of this validation task was initially to test the Key Results (KR) related to the design phase (KR1 to KR7 and KR9). During this phase, the user is able to model the system using the DOML language, verify and optimize it, and finally generate the corresponding IaC (infrastructure as code).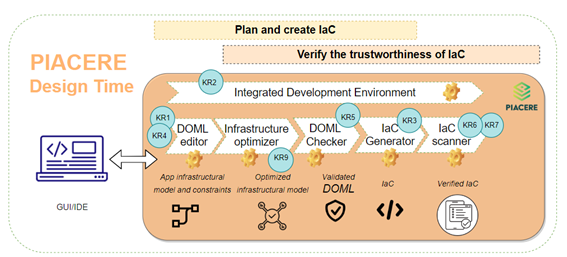 Additionally, in the present use case, it has been possible to go beyond what was initially planned. Several requirements corresponding to the runtime phase were also validated. Thanks to this effort, most key result owners had feedback from the tools to improve them in the second phase of project (validation version 2).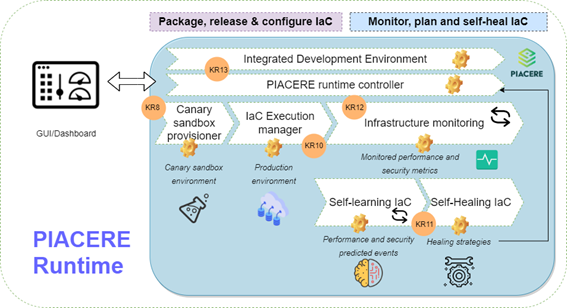 In the first iteration of requirements validation, 69% of the total requirements that were available in this period have already been validated (some of them have been fully validated, but others were not available yet to be tested in this iteration). These results were presented at the mid-term review (month 18) of the project carried out in September 2022.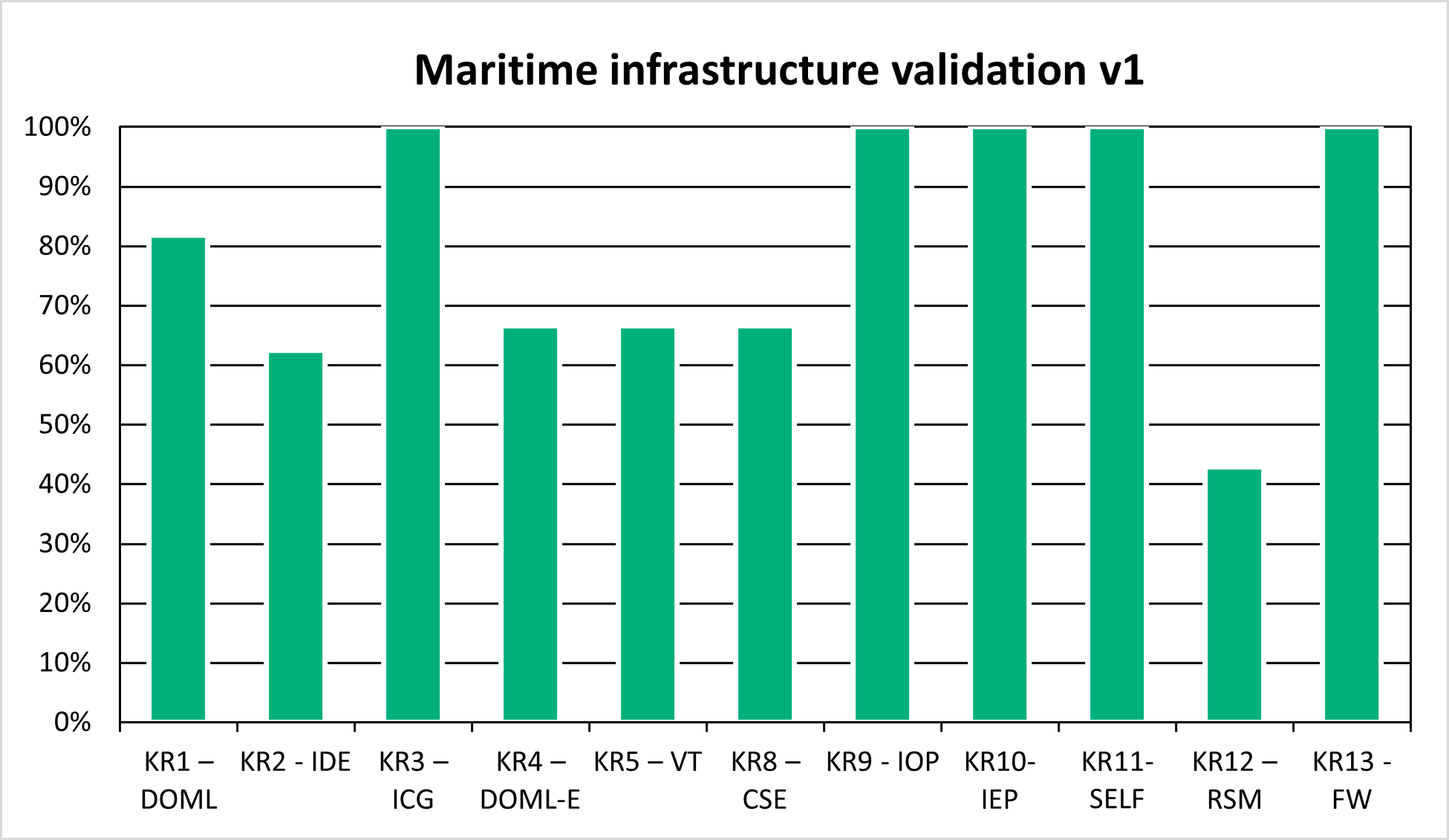 After this validation phase finishes, the KPIs of the project will be measured again and compared to the established base line. Considerable reduction of consumed time and resources are foreseen.